---
No need for Chinese take out or delivery when you can make homemade Chinese food recipes.
Easy from scratch Chinese food recipes you will want to make tonight.
Simple Chinese meals that will please any crowd.
Find traditional Chinese recipes for dinner, lunch or parties.
8 delicious Chinese food recipes to make at home.
Yummy Chinese cooking recipes that you will be making all the time.
Get ready to make the best Chinese food recipes.
---
Easy Crock Pot Sweet And Sour Chicken
You will want to check out this popular crock pot sweet and sour chicken recipe. This homemade slow cooker sweet and sour chicken is sure to please any crowd.
Easy 15 Minute Buffalo Shrimp Tacos
Don't pass up this amazing 15 minute buffalo shrimp taco recipe. Easy shrimp recipe that is crowd pleasing.
Microwave Chinese Food – Chow Mein In A Mug
Are you tasting Chinese food but don't want to cook up a lot of food? Why not try
microwave chow mein in a mug for one! This tasty and easy recipe is a great option
when you want some quick and delicious Chinese food. No need to get Chinese take
out when you can make homemade vegetable chow mein. In under 10 minutes you can make an easy chow mein dish. Everyone who has tried
this microwave mug recipe has loved it including the kids. When you are just looking
at dinner for one this is a great option. Its the perfect microwave recipes for dinner or
lunch. you will fall in love with microwave meals if you haven't already. They are so
simple and quick to prepare.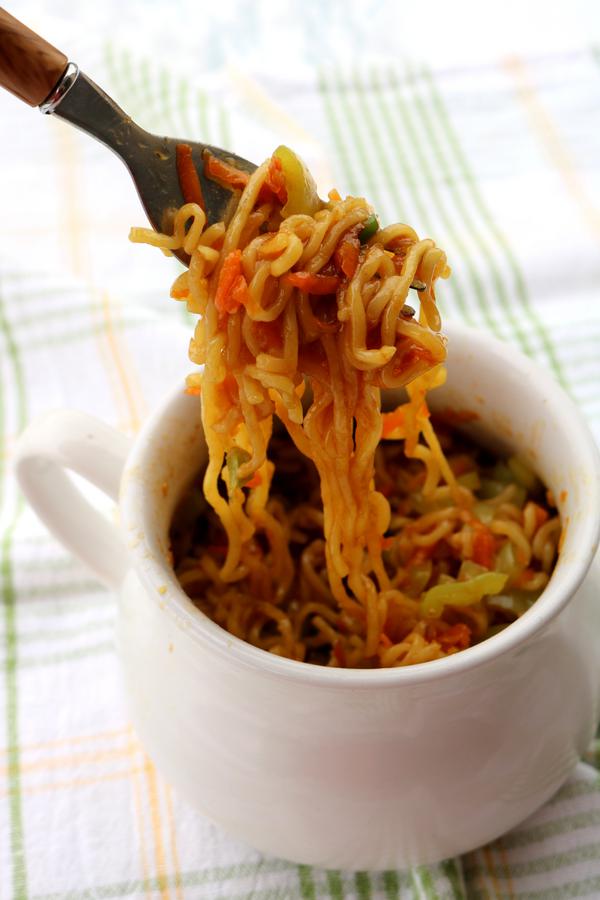 Make the best General Tso chicken recipe today. Easy General Tso chicken idea that everyone will love including the kids.
Delicious fried rice in a mug recipe you will make over and over. Easy microwave rice recipes that is tasty and delish.
Super delicious honey sriracha chicken recipe. You can't go wrong with this sriracha chicken meal idea.
Make the best cashew chicken with this easy and simple recipe. Yummy chicken with cashew nuts that will please any crowd.
Looking for a great honey sesame chicken recipe? Then check out the most delicious honey sesame chicken.
Please remember to SHARE on Facebook and PIN IT 📌
📌 FOLLOW ME ON PINTEREST BY CLICKING HERE
Do Not Forget To Pin! So you can come back and make one of these tasty recipes!
---
Follow Create Yum on